The Marriage and Family Therapy Program at App State
MFT Student Awarded 3MT People's Choice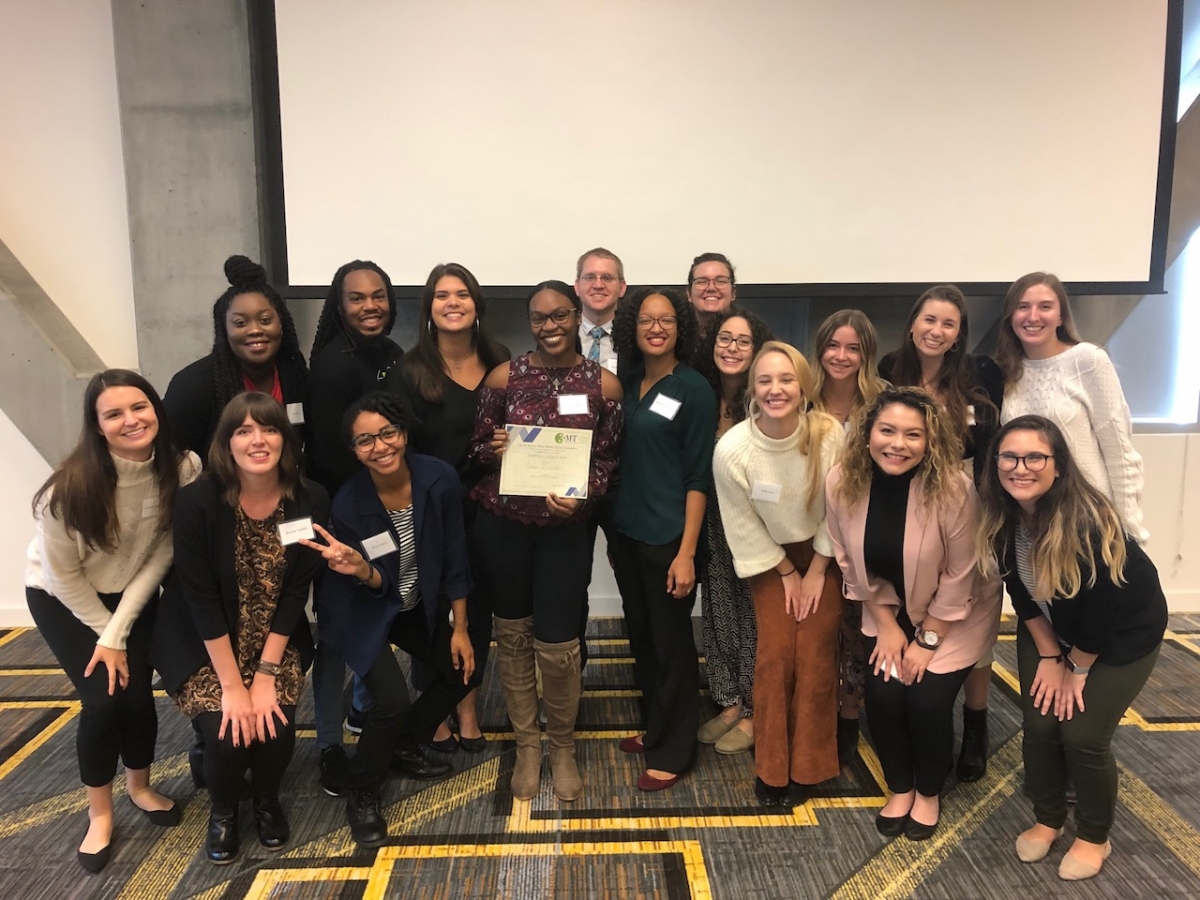 Congratuations to Imani Dillon, first year MFT student, for being awarded the People's Choice Award at the 3 Minute Thesis (3MT) competition held on October 29th. Her presentation was titled: "Is Parenting Style Related to Later Substance Abuse in Children?" Students in the Multicultural Counseling class instructed by Dr. Jordan participated in this annual event hosted by the Cratis D. Williams School of Graduate Studies.
SAMFT Conference: Nov. 8
The Student Association for Marriage and Family Therapy (SAMFT) will host the annual fall conference on November 8th from 12-5PM in the Reich College of Education Building, Rooom 127. This workshop titled Intersectionality in Therapies: Personal Experiences of a Black Queer Femme Therapist, will feature guest speaker Adrienne Michelle, LMFT, who will speak on how the intersectionality of both therapist and client affects the therapuetic process. This event is open to the public and lunch will be provided. Cost is: $10 for students, $25 for provisionally licensed professionals, $40 for licensed professionals, additional $10 for NBCC Clock Hours (4.25). Payments accepted in the form of cash, check, or venmo at the door or in advance through mail. More information and registration here.
MFT Students Admitted to Ph.D. Programs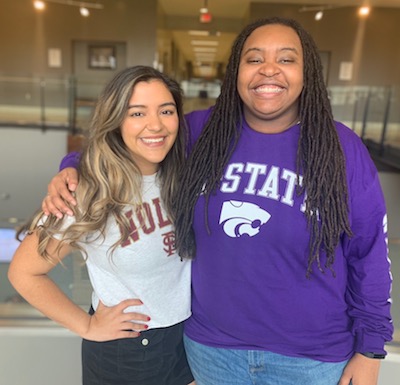 Two graduating MFT students have been admitted to Ph.D. programs starting fall 2019. Congratulations to Carmen Gray who will attend Kansas State University and to Francesca Otero-Vargas who will attend Florida State University! Gray has also been selected as a Reich College of Education graduate student speaker at commencement, held on May 10th at the App State Convocation Center. Otero-Vargas has been awarded a 2019 McKnight Doctoral Fellowship, which strives to support African American and Hispanic faculty at colleges and universities in Florida.
HRSA Grant to Fund Clinical Interns
Dr. Karen Caldwell is the recipent of a HRSA grant funded by a Behavioral Health Workforce Education and Training for Professionals and Paraprofessionals grant award from the Health Resources and Services Administration (HRSA). The grant funds internship stipends, which are available to students in their internship year. The goal of the grant is to provide behavioral services to children and youth living in rural Appalachian communities and expand the number of licensed MFTs working in these underserved areas. The stipend amount provided to each recipient is $10,000 over the course of their 12 month internship.
Social Justice in Action Fund
The Marriage and Family Therapy Social Justice in Action Fund provides assistance to financially support students from underrepresented populations
Faculty and Students Present Research at AFTA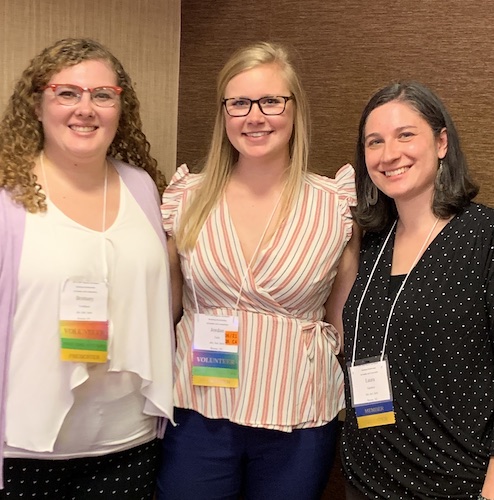 Dr. Laura Gambrel along with students Jordan Gale and Brittany Fordham presented a research titled: A Feminist Analysis of Online Parenting Programs, at the American Family Therapy Academy 2019 Annual Meeting. They traveled to Oakland, CA, in June.
MFT Student Featured in The Appalachian
First year MFT student RaQuon Haynes was recently featured in the student newpaper, The Appalachian, for his role at the campus LGBT Center. Read more about the important work RaQuon is facilitating to make Appalchian State more inclusive.
MFT Alumni Wins AAMFT Dissertation Award
Jordan Montgomery, App State MFT alumni (class of 2014) and recent graduate of the Florida State MFT doctoral program (class of 2018) was awarded the AAMFT Dissertation award at the American Association for Marriage and Family Therapy conference, held in Austin, Texas. Dr. Montgomery's dissertation was titled "Culturally Competent Parenting: A Test of Web-Based Training for Transracial Foster and Adoptive Parents."
Students and Faculty attend 2019 NCAMFT Conference
Students and faculty attended the North Carolina Association for Marriage and Family Therapy (NCAMFT) conference in Cary, NC, March 28-30. Pictured are MFT students Cater Davis, A'Lyric Miles, and Kenzie Mizell.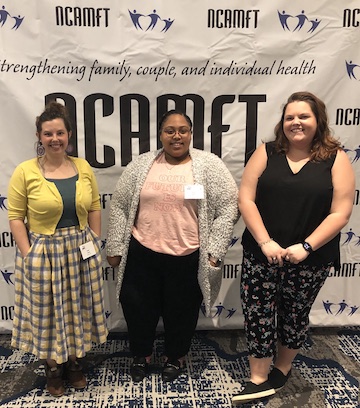 Systemic Multicultural Counseling Certificate