MFT Program now offering GRE Waiver
The MFT Program is offering the option for applications to waiver the GRE exam for the Fall 2022 admissions cycle. Applicants who would like to be considered for the GRE waiver must meet the following requirments: a cumulative undergraduate GPA of 3.0 or higher AND at least two reference letters from professors from whom the applicant has taken at least one course; OR five or more years of professional human services or famly systems-related work experience.
Students and Faculty Presented at NCAMFT Conference
MFT students and faculty presented at the North Carolina Association for Marriage and Family Therapy (NCAMFT) annual conference. Dr. Jon Winek and students Kayla Reeve and Savannah Barnette presented a breakout session titled Hopeful Frames: Postmodern Therapy in a Post-COVID World. Dr. Kristen Benson and students Diamond Slone Couch, Caroline Bundesman, and Kayla Sapakoff presented a workshop titled Justice Informed MFT Ethics. The NCAMFT conference took place virtually March 18-20, 2021.
MFT Alumnus wins AAMFT Emerging Leaders Award
Gambrel Served as Editor for JMFT Virtual Issue on Mindfulness in MFT
Dr. Laura Gambrel served at guest editor for the Journal of Marital and Family Therapy virtual issue on Mindfulness in Marriage and Family Therapy. Dr. Gambrel, whose scholaship and training focuses on mindfulness, provides a review of articles related to the theory, research, and clinical practice of mindfulness-based practices in MFT.
Benson Co-Presented at Two Conferences
From the RCOE Connected Newsletter
Dr. Kristen Benson (HPC) co-presented at the American Association for Marriage and Family Therapy virtual conference with Dr. Christi McGeorge from North Dakota State University, Dr. Hoa Nguyen from Valdosta State University, Katelyn Coburn who is a PhD student at Kansas State, and Dr. Ashley Walsdorf, who is a recent graduate of Georgia State University. The presentation was titled: Helping family therapists work ethically with LGBTQ clients. This presentation was based on the forthcoming chapter they have in the AAMFT Ethics in Systemic Family Therapy book.
She also co-presented at the National Council on Family Relations virtual conference with Dr. Katie Heiden-Rootes from St. Louis University. The presentation was titled: Transgender and Nonbinary Youth and Families: A Systemic Conversation and Call to Action. They presented research-based best practices for therapy with transgender and nonbinary youth and their families, facilitated a conversation with a parent representative from Transparent USA, and developed action steps for clinical advocacy.
MFT Student Awarded Minority Fellowship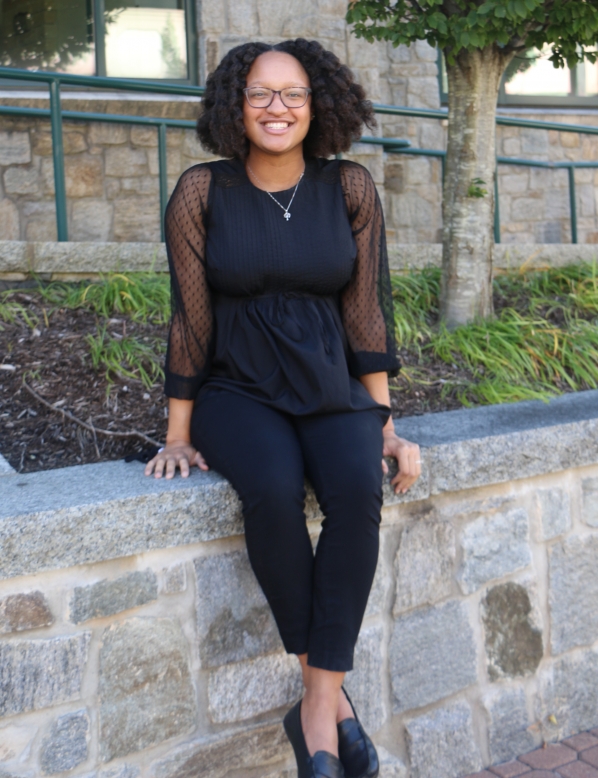 Diamond Slone Couch, a graduate student in the Reich College of Education's (RCOE) Marriage and Family Therapy program (MFT), has been selected as an American Associate for Marriage and Family Therapy/Substance Abuse and Mental Health Services Administration (AAMFT/SAMHSA) Minority Fellow in the Youth Program.
https://rcoe.appstate.edu/news/diamond-slone-couch-receives-fellowship
MFT Alumnus Wins AAMFT Dissertation Award
Jordan Montgomery, App State MFT alumnus (class of 2014) and recent graduate of the Florida State MFT doctoral program (class of 2018) was awarded the AAMFT Dissertation award at the American Association for Marriage and Family Therapy conference, held in Austin, Texas. Dr. Montgomery's dissertation was titled "Culturally Competent Parenting: A Test of Web-Based Training for Transracial Foster and Adoptive Parents." Dr. Montgomery is featured as the April 2020 Reich College of Education Alumni Update.
Social Justice in Action Fund
The Marriage and Family Therapy Social Justice in Action Fund provides assistance to financially support students from underrepresented populations
HRSA Grant to Fund Clinical Interns
Dr. Karen Caldwell is the recipent of a HRSA grant funded by a Behavioral Health Workforce Education and Training for Professionals and Paraprofessionals grant award from the Health Resources and Services Administration (HRSA). The grant funds internship stipends, which are available to students in their internship year. The goal of the grant is to provide behavioral services to children and youth living in rural Appalachian communities and expand the number of licensed MFTs working in these underserved areas. The stipend amount provided to each recipient is $10,000 over the course of their 12 month internship.