Welcome to the Marriage and Family Therapy Program
The Marriage and Family Program is designed to prepare family therapists to work specifically with families in a wide variety of work settings. The program requires 48 semester hours and is accredited by the Commission on Accreditation for Marriage and Family Therapy Education of the American Association for Marriage and Family Therapy (AAMFT).
As a faculty, we do not teach or adhere to a single theory or school approach to marriage and family therapy. Rather, we teach all of the major approaches and expect the student to be willing to examine each of these in his/her work with clients. We want the student to understand, compare, and evaluate the major approaches. The student's task is to integrate them into a personally meaningful and effective approach for the purpose of helping families change, and for the purpose of helping others understand families better through teaching and research.
Next Stop Ph.D!
2018 Cohort: 100% Admission Acceptance to MFT Ph.D. Programs
https://rcoe.appstate.edu/news/five-marriage-and-family-therapy-graduate-students-accepted-phd-programs-starting-fall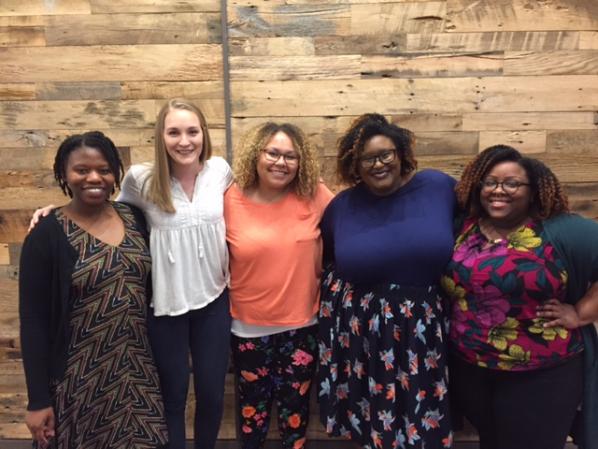 Interested in applying for Fall 2018 admission?
The priority deadline for admission into the Fall 2018 cohort is February 1, 2018. Application review will continue until all spots are filled.
MFT Social Justice in Action Fund
We are pleased to announce the new Marriage and Family Therapy Social Justice in Action Fund: a new type of assistance created to financially support accepted students from underrepresented populations into AppState's MFT program.
Contribute to the Social Justice in Action Fund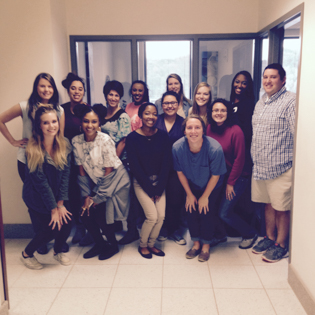 Now accepting applications for the Systemic Multicultural Counseling Certificate program!
AppState's Marriage and Family Therapy program now offers a certificate in Systemic Multicultural Counseling! This program provides specialized training for current students and mental health professionals in the field interested in working with marginalized populations. The Systemic Multicultural Counseling Certificate Program focuses on issues of Inclusion and Social Justice in the therapeutic space and a healthy functioning global citizenry. If interested in applying for the Multicultural Counseling Certificate, contact Dr. Laura at gambrell@appstate.edu
Study Abroad in Ethiopia
MFT Program receives HRSA Grant to Fund Clinical Interns!
Internship stipends are available which are 100% fully funded by a Behavioral Health Workforce Education and Training for Professionals and Paraprofessionals grant award from the Health Resources and Services Administration (HRSA). The goal of the grant is to provide behavioral services to children and youth living in rural Appalachian communities and expand the number of licensed MFTs working in these underserved areas. The stipend amount provided to each recipient is ten thousand dollars over the course of their 12 month internship.
Student Achievement Criteria (SAC)