Prospective Students
Class of 2022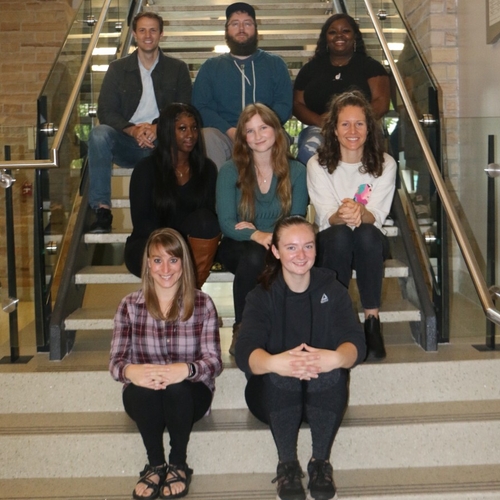 Information Session
Interested applicants are invited to join us for a virtual information session to learn about the MFT Program. Info sessions will take place in the fall and offer potential applicants the opportunity to visit with current students and faculty. Learn more about our mission to provide systemically-oriented, ethical, inclusive, and socially-just training. Please join us on December 9, 2022, 10:30-11:30am EDT. Register today!
Statement on In-Person and Remote Learning
Are you offering classes online because of COVID-19? Can I complete the program remotely?
Classes adjusted to hybrid and/or online offering to comply with North Carolina state mandates and university policies to increase safety for staff, students, faculty, and administrators during the pandemic. The MFT program is a face-to-face program and classes resumed in-person for the fall 2021 semester.
Funding, Financial Aid, and Cost of Tuition
Graduate Assistantships
Paid assistantships are available to students. Students are currently placed as GAs assisting faculty with research, administrative support for the department, and in offices on campus which include: the Office of Equity, Diversity, and Compliance; University Housing; Writing Center; RCOE Dean's Office, and the Graduate School. Positions available through the Department of Human Development and Psychological Counseling will be offered after admissions. There are additional positions posted through the Graduate School and the Division of Student Development. More information about GA applications, requirements, and compensation is available on the Graduate Assistant Overview.
The Division of Student Development hosts GAPP Weekend (Graduate Assistant Preview Program) each February. If you are interested in an assistantship through the Division of Student Affairs, which includes Residence Hall Directors for applicants who have served as Resident Assisants as an undergraduate, you are highly encouraged to attend GAPP weekend.
How to Apply
Applications are reviewed beginning late fall and are due no later than February 1. Interviews take place in early spring for enrollment into the fall student cohort.
Admissions Criteria
Departmental Questionnaire completed
In Person Interview
Departmental MFT Admissions Committee approval
Students who meet the general graduate school requirements are considered for admission into the Marriage and Family Therapy Program by the Admissions Committee, comprised of the MFT Program faculty. In reaching admissions decisions, the committee considers:
Overall GPA, GPA in major, GPA in related courses.
GRE scores if not waived.
Response to the departmental questionnaire.
Letters of reference. When possible, applicants are encouraged to include a minimum of 1 letter of reference from a previous or current faculty who can address academic performance.
Performance in a live interview.
There are circumstances in which exceptions may be made.
Basic Criteria for Consideration
GPA of 3.0 or higher in the last 60 hours of undergraduate work and official GRE scores from ETS. Applicants may be eligible for a GRE waiver.
To qualify for the GRE waiver, applicants must have a cumulative undergraduate GPA of 3.0 or higher AND at least two reference letters from professors from whom the applicant has taken at least one course; OR five or more years of professional human services or family systems-related work experience.
APPLY here.
Establishing Residency
Students who are admitted and would like to establish residency in North Carolina are encouraged to do so as soon as possible. Residents must have proof of residence for 1 full calendar year to be considered for in-state tuition during their second year of training. The UNC system uses the Residency Determination Service. Students who are claimed on their parent's federal taxes out of state will not be eligible for in-state residency. Residency information and link
Off Campus Housing
Visiting Boone
Whether you enjoy driving the Blue Ride Parkway, visiting The Blowing Rock, or hiking your way to the Mile High Swinging Bridge at Grandfather Mountain, experiencing the breathtaking views of the Appalachian Mountains is a must while visiting the Boone area. Experience great outdoors, fantastic restaurants, and shopping downtown. Visit http://www.exploreboone.com/ to help plan your visit.